The Communication Trust Newsletter
March 2017



The Communication Trust is a coalition of over 50 voluntary and community organisations with expertise in speech, language and communication. We harness our collective expertise to support the childrenís workforce and commissioners to support all children and young peopleís communication skills, particularly those with speech, language and communication needs (SLCN).
We have developed a catalogue that provides information on the products and services available from our Consortium that are useful for schools and those working with children and young people. The catalogue is available to download on our website.
The Trust relies on brilliant, local practitioners who are able to spread the word on the importance of speech, language and communication where it is needed most. If this sounds like you, find out more about how to become a Local Champion for The Communication Trust. For more information, please email: lchampions@thecommunicationtrust.org.uk
In addition to this, the Trust has recently developed a new network, Language Leaders, specifically for head teachers, deputy/assistant heads and other senior leaders who are able to emphasise the importance of communication skills within their schools and networks. You can find out more about Language Leaders here or by emailing languageleaders@thecommunicationtrust.org.uk.


Talking About A Generation - a review into current policy, evidence and practice for speech, language and communication
The long awaited Talking About a Generation report is now available to download now from The Communication Trust website here. The report reviews recent developments in policy and practice affecting children and young people with speech, language and communication needs (SLCN), examining the impact of SLCN on health and wellbeing, educational progress and employability beyond school.
Written by Marie Gascoigne and Jean Gross, the report highlights research showing that by the age of five, 75% of children who experienced poverty persistently throughout the early years are below average in language development, compared to 35% of children who never experienced poverty. It also presents worrying evidence of under identification of SLCN across health and education services. Research tells us that 7.6% of children in the early primary years will have developmental language disorder – that is two children in every classroom. Analysis of the SEND data shows that only 2.6% of children are identified by the SEND system as having SLCN as a primary need.
The Communication Trust is calling for concerted action around identification of, and support for, speech, language and communication needs with 19 recommendations for government, commissioners, regulators and practitioners.
Building an Approach to Self Evaluation - a guide for small organisations delivering children's speech, language and communication services
Have you looked through our 'Building an Approach to Self Evaluation' guide? It's designed to support small voluntary and community sector organisations who deliver children's speech, language and communication services to make a start with more impactful evaluation.
The guide runs through 6 key steps to take when planning evaluation for your organisation. The guidance can be accessed on The Communication Trust's 'Developing and Using Evidence' page here.
Please do tell us what you think by completing our short survey here.
New blogs on the Developing and Using Evidence page by Susan Ebbels and Megan DixonA

'Within-participant designs as a way into intervention research for busy practitioners?' and 'A glossy brochure is nice, but is it enough for schools?' are two newly uploaded blogs from Susan Ebbels, SLT and Moor House Research and Development Coordinator, and Megan Dixon, Director of Literacy for the Aspire Educational Trust and the Director of the Aspirer Research School.

We have also had a new mini triumph shared on the page by North West Mainstream Schools CEN who have used the What Works database to support them in using evidence. To read all new additions to the page, please click here.

If you would like to share an idea for a blog or would like to submit a 'mini triumph', get in touch with us at enquiries@thecommunicationtrust.org.uk
---
Shine a Light Winners Revealed
The winners of the 2017 Shine a Light Awards, a national awards scheme that celebrates innovative work and excellent practice in supporting children and young people's communication development, were revealed at a special award ceremony on 23rd March by Pearson, in partnership with The Communication Trust.
The awards were hosted by singer and theatre star Gareth Gates, who has spoken publicly about living with a stutter and the impact this has had on his confidence. 29 individuals and teams across 10 award categories were recognised, as well as children and young people with speech, language and communication needs (SLCN). The list of winners is available on the Pearson website here.
DfE Releases Evaluation of Schools and Mental Health Services Link Pilot
The Department for Education have released an evaluation of a 2015 pilot programme that the NHS and DfE launched to establish links between schools and mental health services. The project was in response to recommendations from the Children and Young People's Mental Health Taskforce's report Future in Mind, regarding how to improve access to mental health services for children and young people.
The evaluation found that the pilots were effective in strengthening communication and joint working arrangements between schools and NHS CYPMHS. Schools reported better understanding of the mental health issues affecting pupils and of referral routes to specialist services. There were some indications that the programme also helped improve the timeliness of referrals.
The report notes that the pilot helped to identify a number of 'critical success factors' and that the evalutors recommended that DoH, the NHS, and the DfE consider how to share the learning and scale the programme up beyond the 22 pilot areas. However, they noted that the resources needed to implement a similar programme universally were lacking. You can find the full report and a brief here.
Disabled Children's Partnership
A group of 28 big disability and children's charities have joined together to form The Disabled Children's Partnership (DCP). The DCP will work with disabled young people and their families to start a new campaign in England in 2017, aiming to change the way the government does things now, and raise awareness about the challenges that many disabled children, young people and families face.
Members include Consortium members Action for Children, Contact a Family, Mencap, National Autistic Society, Scope and Sense. Other Consortium members Ambitious About Autism, I CAN and National Deaf Children's Society are supporters of the DCP, as is The Communication Trust itself. The charities have come together because they believe that health and social care services can and should be better, and so disabled children, young people and families can get the support they need. They are looking for disabled children, young people, and their families to help to develop the campaign.
If you would like to hear more about the campaign, or if you are interested in getting involved, you can sign up to their campaign mailing list here.
---
News from our members
The Communication Trust is a Consortium of over 50 voluntary sector organisations. We bring together our expertise to ensure that the speech, language and communication needs of all children and young people are met through signposting, specialist training, support and guidance to people working with children and young people.
If your organisation would like to become a member of The Communication Trustís Consortium please go to www.thecommunicationtrust.org.uk/our-consortium or for more information email enquiries@thecommunicationtrust.org.uk
---
Communication Matters Conference
Registration for this year's Communication Matters conference is now open. The conference provides a unique forum to meet and exchange information with representatives from all disciplines associated with AAC, including people who use AAC, parents, carers, professionals and suppliers of AAC equipment.
This year's conference will be held at the University of Leeds from Sunday 10th September at 1pm to Tuesday 12th September. Communication Matters are aiming to welcome over 400 attendees to the conference, which will include 60+ presentations, a very popular exhibition of the UK's leading suppliers of AAC products, social events and more. Communication Matters encourages and supports people who use AAC to attend.
More information can be found on the website here.
---
Bercow 10 Years On: Parental Inquiry Now Open
As part of Bercow: Ten Years On, I CAN and RCSLT have now launched the next phase of evidence gathering. They want to hear from parents and carers about their experience of support for children with SLCN, and are reaching out to practitioners to help capture the views of all parents and carers, including those who would not usually complete a questionnaire or who may need extra help.
Activity packs are available on the I CAN website here, which practitioners can download and take with them to schools and early years settings, allowing parents and carers to respond in a practical way with the support of a familiar practitioner. The parent's response can then be uploaded by the practitioner here.
Parents can also respond directly at: www.surveymonkey.co.uk/r/parentandcarer.
---
Welcome to the Consortium: Ear Foundation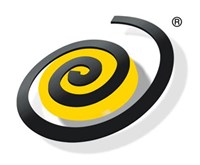 The Communication Trust are delighted to welcome The Ear Foundation as the newest member of the Consortium. The Ear Foundation bridges the gap between clinic-based services, where hearing technologies such as cochlear implants and bone conducting hearing implants are fitted, and home, school and work where they are used in daily life.
You can find more information about the Ear Foundation on their website here.
Contact us
If you would like to contact us please call 0207 843 2526 or email enquiries@thecommunicationtrust.org.uk
The Communication Trust, 31 Angel Gate, Goswell Road, London, EC1V 2PT

Website: www.thecommunicationtrust.org.uk
The SLCF: www.talkingpoint.org.uk/slcf
Sentence Trouble: www.sentencetrouble.info
Talking Trouble: www.talkingtrouble.info
If you would like to unsubscribe from all emails from The Communication Trust, please click here.