The Communication Trust Newsletter
June 2017



The Communication Trust is a coalition of over 50 voluntary and community organisations with expertise in speech, language and communication. We harness our collective expertise to support the children's workforce and commissioners to support all children and young people's communication skills, particularly those with speech, language and communication needs (SLCN).
We have developed a catalogue that provides information on the products and services available from our Consortium that may be useful for schools and those working with children and young people. The catalogue is available to download on our website.
The Communication Trust relies on brilliant, local practitioners, our Local Champions, who are able to spread the word about the importance of speech, language and communication where it is needed most. If this sounds like you, and you would like to find how to become one of our 300+ Local Champion's please email lchampions@thecommunicationtrust.org.uk
In addition to this, The Communication Trust have developed a network of Language Leaders. Specifically for those in leadership roles, such as head teachers, deputy or assistant heads and other senior leaders, this network is for those who are able to share the importance of communication skills and effect change across their schools and networks from a strategic level. You can find out more about Language Leaders here or by emailing languageleaders@thecommunicationtrust.org.uk.
We are particularly interested in recruiting Local Champions and Language Leaders who work across the 12 Government Social Opportunities areas. If you work in one of those areas we'd love for you to get in touch.


Involving Children and Young People with SLCN – a toolkit for education settings
This year, we are funded under our contract with the Department for Education SEND Division to further develop this toolkit. We want to make sure it includes plenty of practical tools and materials that effectively enable practitioners to involve children and young people with SLCN in decisions about their support and day to day life.

We are looking for feedback about the existing toolkit to help us to develop and shape our plans. We will also be looking for practitioners to test any new materials that we create later in the year.

If you have used the toolkit, or would be interested in reviewing it and providing your feedback over the next couple of weeks, we want to hear from you!

Get in touch to find out more and express your interest – enquiries@thecommunicationtrust.org.uk

You can access the Involving Children and Young People with SLCN – A toolkit for education settings for free by completing the registration form here.
Speech, Language and Communication Framework (SLCF) case studies – evidencing your good practice
As part of our ongoing work around the Speech, Language and Communication Framework (SLCF), we have been funded this year under our contract with the Department for Education SEND Division to build on the success of previous years and develop a new area on the SLCF website – 'Evidencing Good Practice'.

This new area will showcase a series of case studies across all educational phases showing the impact that using the SLCF has had on practice in supporting speech, language and communication.

These examples of best practice aim to inspire others and demonstrate ways in which they could improve their own practice in supporting the speech, language and communication skills of those they work with.
We would love to hear how your experience of using the SLCF has led to improvements in your practice.
To express your interest in submitting a case study or to find out more about why we are developing the case studies please contact slcf@thecommunicationtrust.org.uk.

If you're not already registered for the SLCF you can sign up for free here.
Coming soon: The Communication Trust's workshops for education settings, "Using evidence on the ground"
The Communication Trust will be delivering an afternoon of workshops in London (11th October) and Manchester (30th November) to support those working in an education setting to make better use of evidence in their practice. So if you are a senior leader, teacher or SENCO and you want to find out more on how to make evidence based decisions or better show impact, these workshops will be for you. More information to come, but in the meantime, please save the date!
Communication Commitment case studies

Have you thought about taking part in the Communication Commitment in your school? The Communication Commitment is a free online resource that supports schools to make communication a priority and to develop a 'whole school' approach. It provides wealth of free resources, tools and guidance which will help you to effectively support all your pupils' language and communication development. It will also help you think about what you're already doing to support pupils' communication, and what further steps your school can take.

We know that teaching staff often like to hear about the experiences of other schools that have had success with resources, and with this in mind, the Communication Trust hosts a range of case studies from settings that have used the Commitment to support their pupils' speech, language and communication skills.

You can access the case studies here.

If you have used the Commitment in your school and setting and would be interested in submitting a case study, please contact us at enquiries@thecommunicationtrust.org.uk.
---
Voice Box joke competition for schools
Voice Box – the joke competition for schools – returns this autumn to fill classrooms across England, Scotland and Wales with the sound of laughter.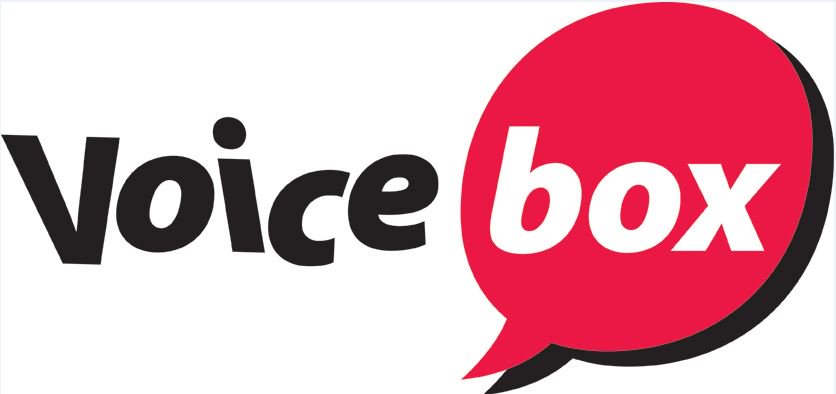 Run by the Royal College of Speech and Language Therapists (RCSLT) in partnership with NAHT and supported by The Communication Trust, the competition reminds people that all children need support to build their communication skills and confidence and some need additional specialist help to speak and/or understand what is being said to them.
Hundreds of pupils took part in the 2016-17 competition. Finalists comprised children from both mainstream and special schools, who used a variety of means, including sign language, to tell their jokes to a packed audience of politicians and parents.
Over the years, Voice Box has given schools and speech and language therapy services the opportunity to engage with local MPs and the media, increasing awareness of how communication difficulties impact on people and the valuable role that speech and language therapists play in supporting them.
The competition will run from 2nd October to 1st December 2017 and the grand final will take place in London in Spring 2018.

If you would like to get your local school involved, click here for more information.
Evidence-informed teaching: an evaluation of progress in England
In 2014, The Department for Education commissioned a two-year study to assess progress towards an evidence-informed teaching system. An evaluation report presenting the findings of the study has now been published. The study looked at access to research evidence, engagement with research evidence and use of research evidence. Only a small number of schools were directly engaged in the study, so it gives an indication rather than a comprehensive picture of progress in this area, and also gives insight into the processes involved in developing evidence informed teaching.
Some of the key findings include:
Teachers' use of research evidence was prompted by a need to solve a practical problem
Most teachers did not feel confident in engaging with research directly, or feel able to judge its quality, relying on senior leaders and other organisations to do this
Most teachers valued research evidence, largely influenced by the value placed on it by senior leaders and the need for such evidence to be problem- and practice-focused
Teachers trusted research evidence when it was supported by other evidence sources such as observing impact themselves or hearing from trusted colleagues
There was limited evidence of teachers directly importing research findings to change their practice but rather research more typically informed their thinking and led to experimenting and trialling new approaches
You can read the full report here.
---
News from our members
The Communication Trust is a Consortium of over 50 voluntary sector organisations. We bring together our expertise to ensure that the speech, language and communication needs of all children and young people are met through signposting, specialist training, support and guidance to people working with children and young people.
If your organisation would like to become a member of The Communication Trustís Consortium please go to www.thecommunicationtrust.org.uk/our-consortium or for more information email enquiries@thecommunicationtrust.org.uk
---
AVUK project shortlisted for National Lottery Awards – last chance to vote is today!
Auditory Verbal UK's 'Belfast project' has reached the final in the National Lottery Awards! The project is competing against six others in the Best Health Project category. We need your vote to help us get the most votes to help transform the lives of deaf children across the country.

Auditory Verbal UK's Belfast project was in collaboration with Northern Ireland based parent group The Hearing Hub. With funding from the National Lottery, the project gave Northern Ireland families access to Auditory Verbal therapy for the first time.

The Hearing Hub was founded by Abbie McKenna, following the birth of her daughter Katie, now five, who was born with a profound hearing loss. You can read Katie's story here.
AVUK would be grateful if readers would vote for the project and share the link with their networks.
The link to vote is here, or you can vote by phone by calling 0844 836 9694. It is free to vote. Voting closes on 27th July so please vote today!
---
Bercow: Ten Years On - new surveys
There are only a few days left to collect all evidence for the Bercow: 10 Years On review.
I CAN want to hear from a whole range of different audiences about their experience of support for children with speech, language and communication needs (SLCN).
We especially need to get your opinion if:

- You are a young person with SLCN
- You are a parent or carer of a child/young person with SLCN
- You work with children with SLCN
- You employ young people in the workplace or
- You commission support for young people with SLCN.

You can pick the survey that is most relevant for you here.
Contact us
If you would like to contact us please call 0207 843 2526 or email enquiries@thecommunicationtrust.org.uk
The Communication Trust, 31 Angel Gate, Goswell Road, London, EC1V 2PT

Website: www.thecommunicationtrust.org.uk
The SLCF: www.slcframework.org.uk
Sentence Trouble: www.sentencetrouble.info
Talking Trouble: www.talkingtrouble.info
If you would like to unsubscribe from all emails from The Communication Trust, please click here.